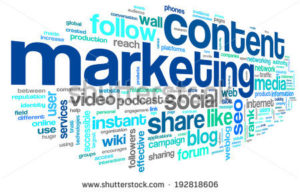 It is the time to redevelop your content marketing goals for the year 2020 and put them into action ASAP for favorable results. A right content marketing strategy can take your business to the level you have aimed for.
In case, you are still not clear what will work for your business and what will not then don't worry, as we have a list of content marketing goals for you which successful companies will go for this year. Without further delay, check these content marketing goals for 2020:
Design Content calendar
Instead of working on a random basis, plan your year ahead for content production. Chalk out the list of media outlets that will form part of your strategy during this calendar year. Owing to ever-changing technology, diverse media opportunities are available such as Facebook posts, Twitter posts, Instagram stories, news feeds, blogging, and so on. Therefore, decide now what all will fall part of your content calendar.
Create content in advance
Once you are decided about the number of blog posts, Facebook posts, featured writing or newsletter for the month, create them in advance and schedule the same to be live at the right timings in advance.  It's hassle-free and saves time for other production operations.
Quality content over quantity of content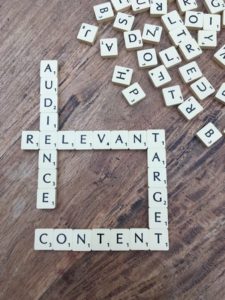 Tons of contents produced no longer sell or attract the audience for a long time. It's the quality that rules now. Therefore, instead of churning out one blog post after another, focus on one authority content reflecting industry expertise that matters more for the audience and consequently, improves search ranking. For all those who aim to stay ahead with 2020 content marketing goals, we need to remember, Google also favors authority content over meaningless numerous posts.
Tell engaging stories
Consider the issues that relate to the community at large and address the same through quality content. Rather than focusing on 'who we are' and 'what we do', shift the attention to the readers. When storytelling is at the center stage, the audience automatically connects and stays.
Curated content
Curated content is the call of the year 2020. As there is so much written stuff available on the internet, it becomes necessary to curate content and provide valuable information to the readers. This also promotes the genuine sharing of content through various channels.
Embrace Artificial Intelligence
Content marketing, when combined with Artificial Intelligence (AI), can fetch never-before results. Not only AI ensures the accomplishment of content marketing campaigns but it also affirms personalized customer engagement on a large scale. The new-age AI platforms have real image reading capabilities and respond to search engine queries that consequently help in ranking web pages. One such AI tool is Google's RankBrain.
Another crucial Google AI platform, TensorFlow, facilitates the creation of such models that guide what content to use and at what time to publish to achieve enhanced results.
Ephemeral Marketing
It's another innovative as well as effective marketing that creates a direct connection between the company and its customers. The purpose of this strategy is to evoke excitement among customers and compel them to act in real-time on the stories posted on social media platforms. For example, stories posted on Instagram are meant for a short duration but create an interactive atmosphere among the customers in comparison to the 'sales' sponsored posts.
Revamp websites
Give a makeover to the old-looking website with appealing images and updated content. This would attract more audience as well as prompt them to stay longer on the site. As a result, the conversion rate will jump up to new levels.
Repurpose content
Recreate the classic content pieces from the past and present them in a new format in 2020. Adding visual content is a great way to present information and data. Infographics and videos are two such mediums that bring back the appeal in the old content as well as draw the much-desired attention of the consumers.
Podcasts
What makes Podcast unique is its availability in smartphones anywhere and anytime. A podcast can be downloaded and listened to while shopping, driving or even resting.
 Launching a podcast for business helps to reach out to that section of the society that does not enjoy reading. It's in the trend and has the capability to hold listeners to a long duration of time. Plus, these have immense shell life and are highly shareable provided podcasts carry great content.
The above-mentioned content marketing goals will positively help businesses to engage their audience and attract better sales conversion.
In case, you need help in content creation to achieve your content marketing goals for 2020 then you can count upon us. Just drop a mail at deeptiankur@gmail.com and we will provide customized content services that meet your goals.
Related post-
Discover how startups can gain from blogging as successful companies do