Developing the right content marketing strategy is the most crucial thing for your small business. Given loads of content already available on the internet, small business owners need to be careful enough to set themselves apart from others through their content marketing tactics. The right strategy aids in educating the consumers about the business besides developing a deep connection between the business owners and their consumers. Now, Infographics have emerged as one of the most popular content marketing strategies for businesses across diverse industries. An infographic effectively informs the relevant information and data to the consumers, along with giving a cutting edge to small businesses. Still not clear about the role of infographics, then read on the major benefits of Infographics which makes them such a hit strategy for small websites:
Major benefits of Infographics for a business
Simple to read and understand
Infographics offer information through appealing visuals. It helps to quickly read through the information with lucidity as well as restore the same in the minds of the readers. Since 65% of the readers are visual learners, infographics permit fast acceptance and memorization of the information for a considerable time.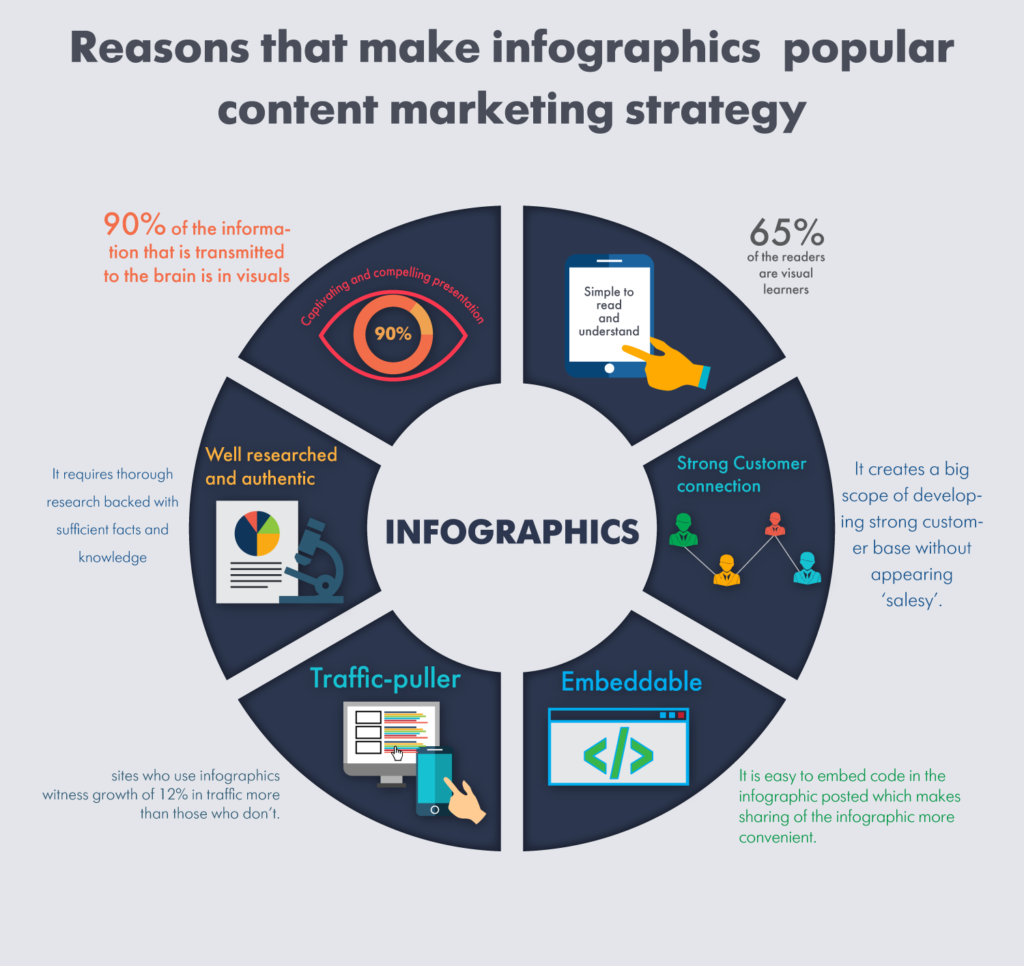 A captivating and compelling presentation
At least 90% of the information that is transmitted to the brain is in visuals. Therefore, in comparison to traditional text, the visual presentation of data is easily absorbed and retained by readers.
The presentation is the best part of an infographic as the content, whether text or statistics, appears in a systematic and appealing manner. The whole presentation thus looks impressive and creates trustworthiness.
Well researched and authentic
For producing an infographic that offers deep insight into the industry, it requires thorough research backed with sufficient facts. Such kind of visual presentation is well-received by the readers as it enhances their knowledge base creatively. It also proves the authenticity and authority of the business owner.
Traffic-puller
Great visuals prompt readers to like and share the posts. This naturally draws more traffic. Consequently, Google ranks such infographic posts at a higher level in comparison to plain text content. Further, this attracts more traffic on such visually appealing posts. As per research, the sites who use infographics witness growth of 12% in traffic more than those who do not.
Strong Customer connection
As the infographic posts aim to educate the audience about the topic discussed, even providing solutions, the people get instantly connected. Hence, this paves the way for relationship building between the brand and the audience. Moreover, it also creates a big scope of developing a strong customer base without appearing 'salesy'.
Embeddable
It is easy to embed code in the infographic posted which makes sharing of the infographic more convenient. When people share the same on their websites, it results in more traffic coming from their websites back to the original site.
Diverse styles of Infographics for varied purposes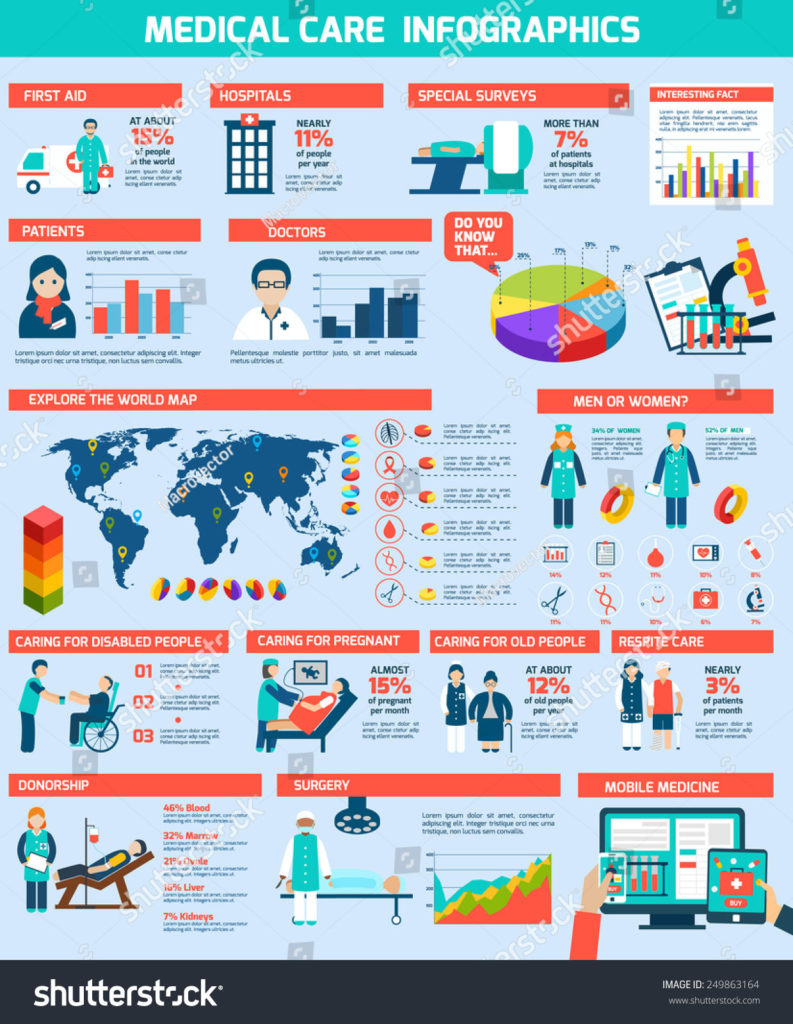 Whether you are a business owner desiring to connect with your potential consumers or a manager aiming to connect with his team through visual tools, an infographic is extremely practicable for diverse purposes. You may have diverse styles of infographics for varied purposes-
To share a list of benefits or features
To explain a process in a step-by-step way
Presents complicated statistical information in simplified form
To express information creatively using a mix of icons, colors, and texts
To simplify demographic data using labels, maps, etc.
Prepare a comparative study between 2 or more items easily
To show hierarchy or flow chart
To create a resume aesthetically by using simple colors, icons, and data visualizations.
Final Note on Benefits of Infographics
It's evident now that the infographics are the 'in' thing and are here to stay as a successful content marketing strategy. Therefore, small websites need to embrace this popular strategy to grab a bigger pie of the customer base.
To conclude, the right kind of content marketing is undoubtedly an asset and a weapon to keep by your side for attaining an edge over competitors. For any kind of content solutions for your marketing strategy, you can get in touch with us at deeptiankur@gmail.com
Related post-